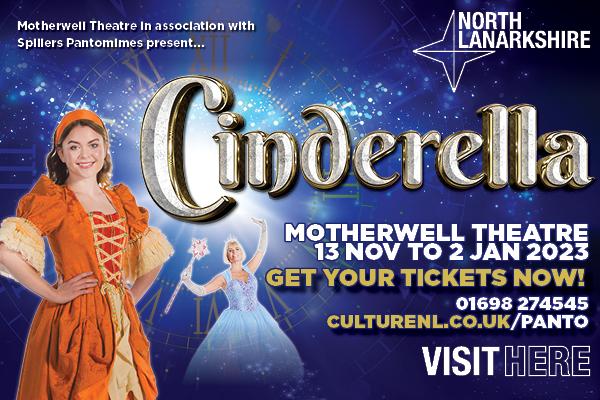 Motherwell Theatre, in association with Spillers Pantomimes, presents Cinderella from 13 November to 2 January 2023.
 
Join Cinderella as she goes from rags to riches and, with the help of her fairy godmother and best friend, Buttons, meets her Prince Charming.
Filled with excitement, laughter and the usual panto magic, Cinderella welcomes a great cast of panto actors who have entertained audiences across the UK, including the return of several actors from previous Motherwell Theatre productions.
Tickets start from just £17 and can be booked now.