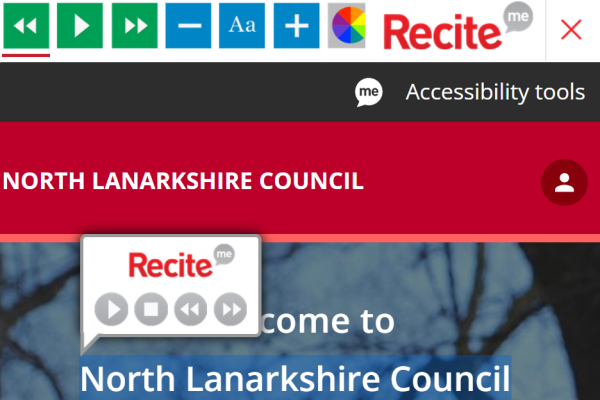 To support our commitment to making our website as accessible as possible, we've made the Recite Me assistive toolbar available for our visitors.
The toolbar provides a number of features to help make our website more digitally inclusive, including:
a translation facility with over one hundred languages to choose from
a screenreader that reads out the text
reading support including a magnifier, screen mask, ruler, margins and dictionary
styling options so the colour scheme, text, font size and spacing can be adjusted
The software will help people with disabilities or who don't speak English as a first language to customise our website in a way that works for them.
Find out more about our commitment to accessibility.