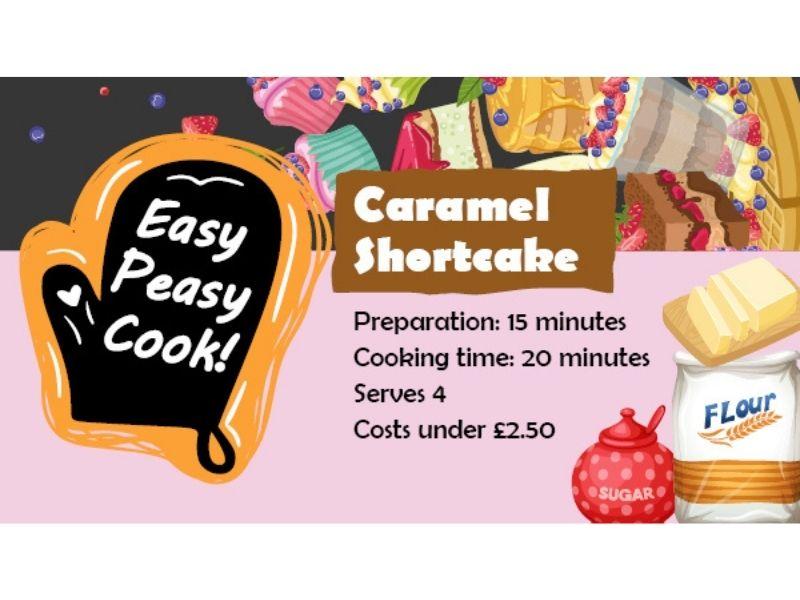 Preparation: 15 minutes (plus chilling time)

Cooking: 20 minutes

Serves 4, costs under £2.50
114g granulated sugar

114g butter

114g golden syrup

2 tins condensed milk

250g plain flour

75g caster sugar

175g soft butter
Allergy disclaimer: Always check the label of each ingredient for allergen information.
Sweet pastry base
Rub the soft butter, flour and caster sugar together until it has breadcrumb consistency.

Knead it together until you have a ball. Wrap in cling film and rest in fridge for half an hour.

Once chilled, roll it out to fit in a shallow baking tin, pricking the base with a fork and bake in the middle of the oven at 180

°

C for 15 to 20 minutes until light golden brown.
Caramel
Gently heat the granulated sugar, butter, golden syrup and condensed milk in a heavy bottom pot, stirring until melted and it comes to a gentle boil. Stir constantly until thick and colour changes from light to medium brown.

Let the mixture cool slightly before pouring onto pastry base. Then pour the topping onto the base and once it's cool, chill in the fridge until it sets.
Top tip: If you want to add melted chocolate as a final topping spread it on after the caramel and chill in the fridge till it sets.