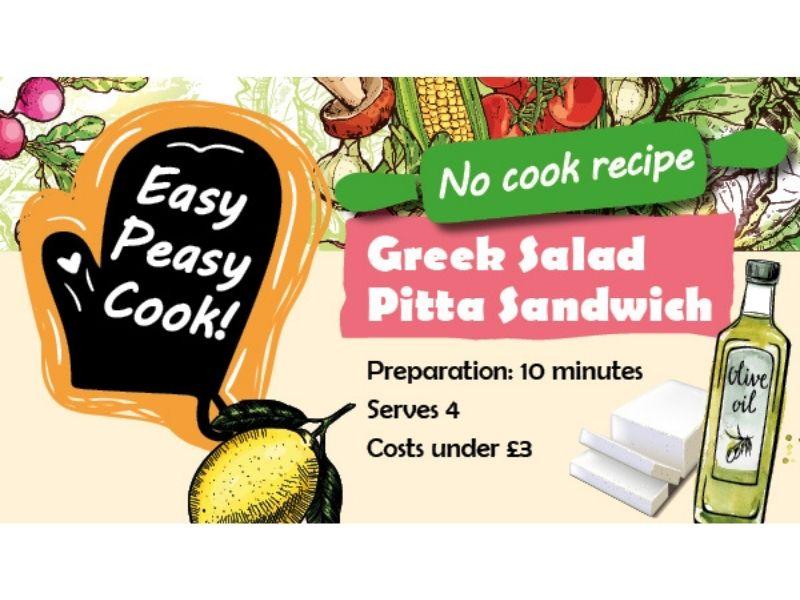 Preparation: 10 minutes

Serves 4, costs under £3
4 pitta breads

2 tablespoons olive oil (20g)

1 lemon

140g feta cheese

2 tomatoes (medium sized)

1 yellow pepper

1 piece cucumber (approx. 2 inches long)
Allergy disclaimer: Always check the label of each ingredient for allergen information.
Mix the olive oil and the juice of the lemon together in a bowl.

Wash the tomatoes, pepper and cucumber and chop into small pieces.

Cut the feta cheese into small chunks.

Add the tomatoes, pepper, cucumber and feta to the bowl and mix.

Open the pitta breads, transfer the salad mixture to the pitta breads using a slotted spoon, and serve.
Top tip: Use their favourite salad vegetables and make this as colourful as possible.