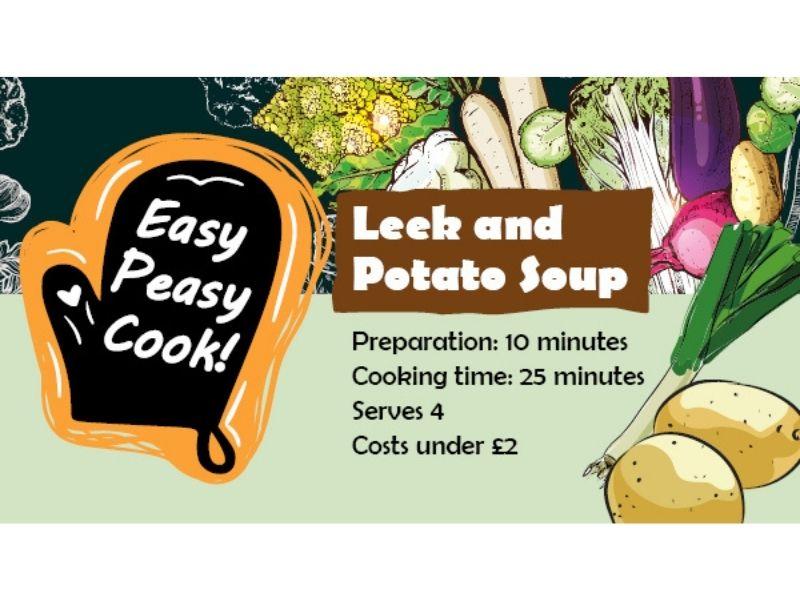 Preparation: 10 minutes

Cooking: 25 minutes

Serves 4, costs under £2
3 leeks (medium sized)

5 potatoes (medium sized)

2 vegetable stock cubes (reduced salt)

1 litre water

1 pinch ground black pepper (1g)
Allergy disclaimer: Always check the label of each ingredient for allergen information.
Wash the leeks and potatoes and peel the potatoes.

Chop them into bite size pieces.

Dissolve the stock cubes in the water.

Put the chopped vegetables into a large saucepan with the stock and bring to boil.

Reduce the heat, season with pepper and simmer for 20 minutes.

Serve hot.
Top tip: Use a blender to give the soup a smooth texture.
Top tip: For a time saving option, don't peel the potatoes. Soup can be prepared in advance and heated when required. Cool before putting in the fridge or freezing.