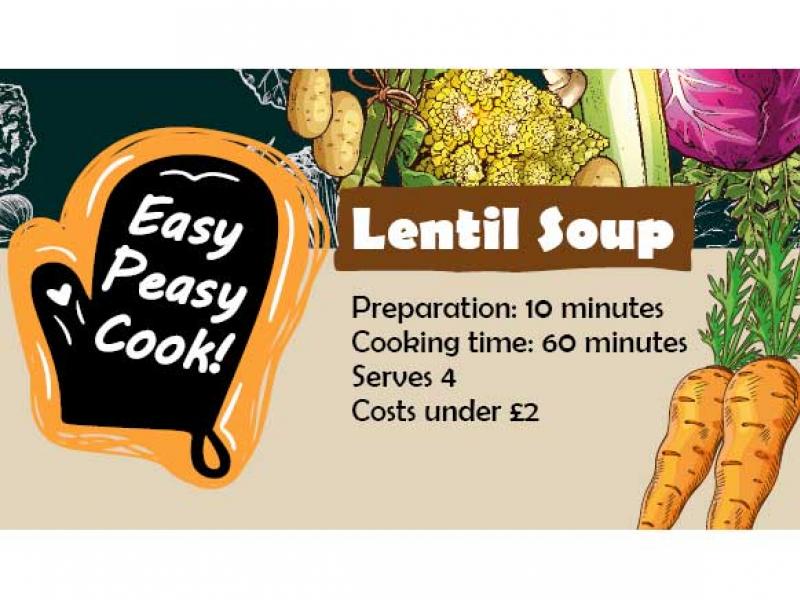 Preparation: 10 minutes

Cooking: 60 minutes

Serves 4, costs under £2
vegetable or ham stock (2 litres)

150g red lentils

6 carrots

2 medium sliced leeks (300g)
Allergy disclaimer: Always check the label of each ingredient for allergen information.
Make up your stock as directed on the packaging.

Add the lentils and bring to the boil allowing the lentils to soften for a few minutes.

Add the diced carrots and sliced leeks to the lentils. Bring to the boil, then reduce the heat, cover with a lid and gently simmer for 45-60 mins until the lentils have broken down. Season and add dry or fresh parsley.
Top tip: Serve with wholemeal crusty bread.