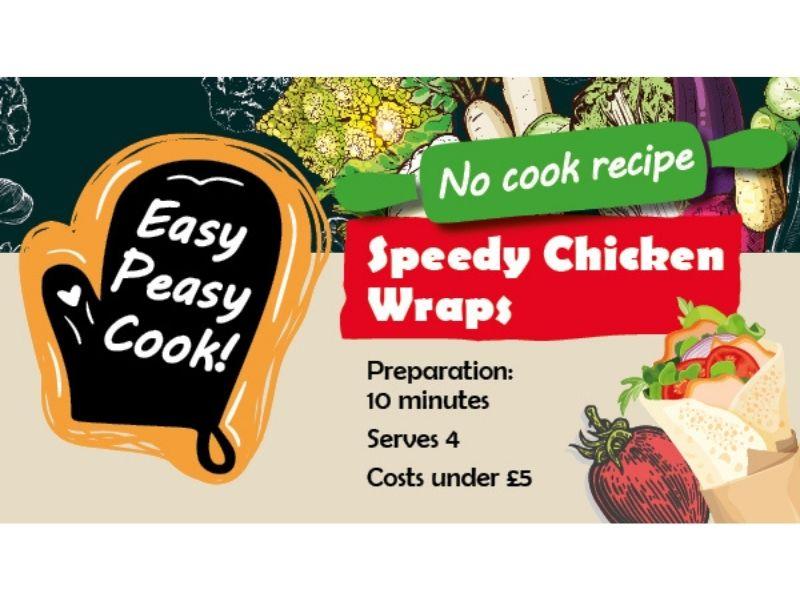 Preparation: 10 minutes

Serves 4, costs under £5
4 wheat tortillas 

3 roasted chicken breasts/ cooked chicken (400g)

8 lettuce leaves (small)

1 tomato (medium sized)

4 tablespoons reduced calorie mayonnaise (60g)
Allergy disclaimer: Always check the label of each ingredient for allergen information.
Cut chicken into bite size pieces, slice tomato and shred lettuce.

Arrange all ingredients in a line in the middle of the tortilla.

Fold tortilla as per manufacturer's instructions.
Top tip: Kids can have fun learning how to make wraps.
Top tip: Use fresh chicken to make it a cook cost-saving option.