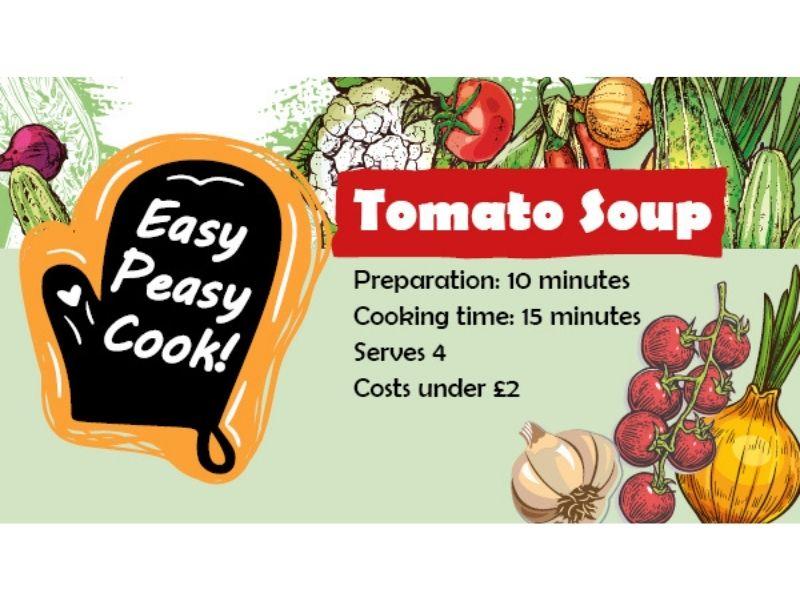 Preparation: 10 minutes

Cooking: 15 minutes

Serves 4, costs under £2
4 onions (small sized)

3 garlic cloves 

2 sticks celery

3 tins chopped tomatoes

1 vegetable stock cube

500ml water
Allergy disclaimer: Always check the label of each ingredient for allergen information.
Peel and chop the onions, garlic and celery.

Dissolve the stock cube in boiling water.

Add the vegetables, tomatoes and stock to a saucepan. Stir, and leave to simmer for about 15 minutes.

Blend the soup or serve chunky if preferred.
Top tip: This soup can be prepared in advance and heated when required. Cool before putting in the fridge or freezing.