Smart Hub Lanarkshire is a new centre of excellence for manufacturing innovation and robotics. It has been established to support small to medium sized enterprises (SMEs) active in the manufacturing sector locally.
Who is responsible for the Hub's set up?
North Lanarkshire Council, in partnership with New College Lanarkshire and the University of Strathclyde, successfully bid for funding from the Scottish Government's Advancing Manufacturing Challenge Fund. This award part-funded the project, enabling the creation of the new facility.
Smart Hub Lanarkshire is based at New College Lanarkshire, within the Motherwell Campus.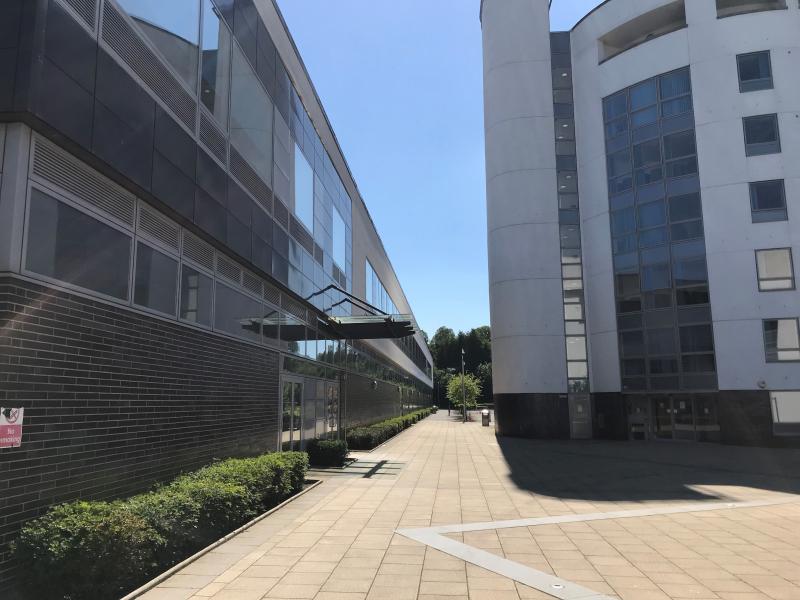 What does the Hub include?
A Robotics demonstration facility

with six-axis robotic arms with adaptive grippers, controllers and polyscope software.

Hub space

for manufacturing companies to meet, learn, access industry-specific business support, as well as academic and partner agency expertise.
What is the Hub's purpose?
The project recognises manufacturing as a key industry sector in North Lanarkshire's economy. A key objective of the Hub is to help SMEs to modernise, digitise and automate to improve efficiency, boost productivity and grow.
Who else will benefit from the Hub?
The Hub will also provide Robotics learning opportunities for school pupils to encourage interest in Science, Technology, Engineering and Mathematics, as potential career options. If you are a local school that would like to participate in the Hub programme, please contact us to find out more.
What is the Hub's link with the National Manufacturing Institute Scotland (NMIS)?
The Hub will complement NMIS. The facility will contribute to the Advancing Manufacturing Challenge Fund (AMCF) objective to create a national network of regionally-based initiatives to stimulate and improve the innovation performance of small and medium-sized enterprises.
Why is manufacturing important to North Lanarkshire's economy?
North Lanarkshire currently has 570 manufacturing businesses (7% of the total business base) employing 11,450 people and generating £2.416 billion in the local economy.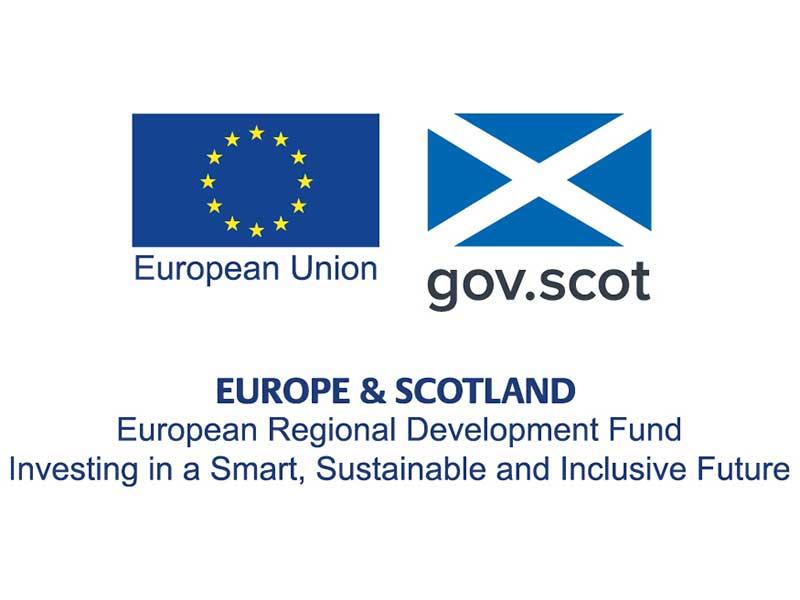 The Advancing Manufacturing Challenge Fund (AMCF) is a competitive challenge fund. This is being delivered in partnership with the European Structural and Investment Funds (ESIF) Programme 2014-2020, specifically, the European Regional Development Fund (ERDF), together with the Scottish Government, as part of the Scottish Programme for Research, Innovation & Technology Eco-System (SPRITE).
Smart Hub Lanarkshire is one of 12 Scottish projects that has secured funding from the £15.8m Advancing Manufacturing Challenge Fund.