Description
The marsh is an open area of countryside, including ponds and large areas of grassland. It is an ideal place for a gentle walk or for wildlife watching.
In the past it was covered with coke and coal waste and crossed with mineral railways lines. It is now home to grassland birds, including lapwing and skylarks, and the water rail. 
Work started in September 2020 to re-naturalise the Garrell River, create new paths and conserve threatened habitats and species.
The £2 million project is being managed by the council and SEPA, through the Water Environment Fund, and is expected to be completed by October 2021.
As part of the path and habitat improvements at Dumbreck and along the Garrell Burn path closures will be required to ensure the safety of the public.  These closures will be updated as work progresses.  It is planned that the closures will reduce as work progresses.
Works have been progressing well since the end of September.  The new river channel is largely excavated, and progress is being made on the path works.  A section of the path will be open before the contractors leave site for the Christmas break, this is shown in the map below.  The contractors will then return in mid January to finish another section of path that runs along the south of the Garrell towards St Patricks School, this will allow this section of path to be opened up by the end of February.  The contractors will then leave site until April when they can return to works on the river channel.  This period off site is to avoid when fish are vulnerable in the channel.  When the contractors return in April they will finish works next to the football pitch and running track, complete path works, install new bridges and carry out habitat improvements and landscaping before they leave site in October 2021.
During the off site period from February to April part of the site will still be cordoned off for public safety, however there will be two open paths that allow circular routes around Dumbreck.
The patience of the community is much appreciated through this work.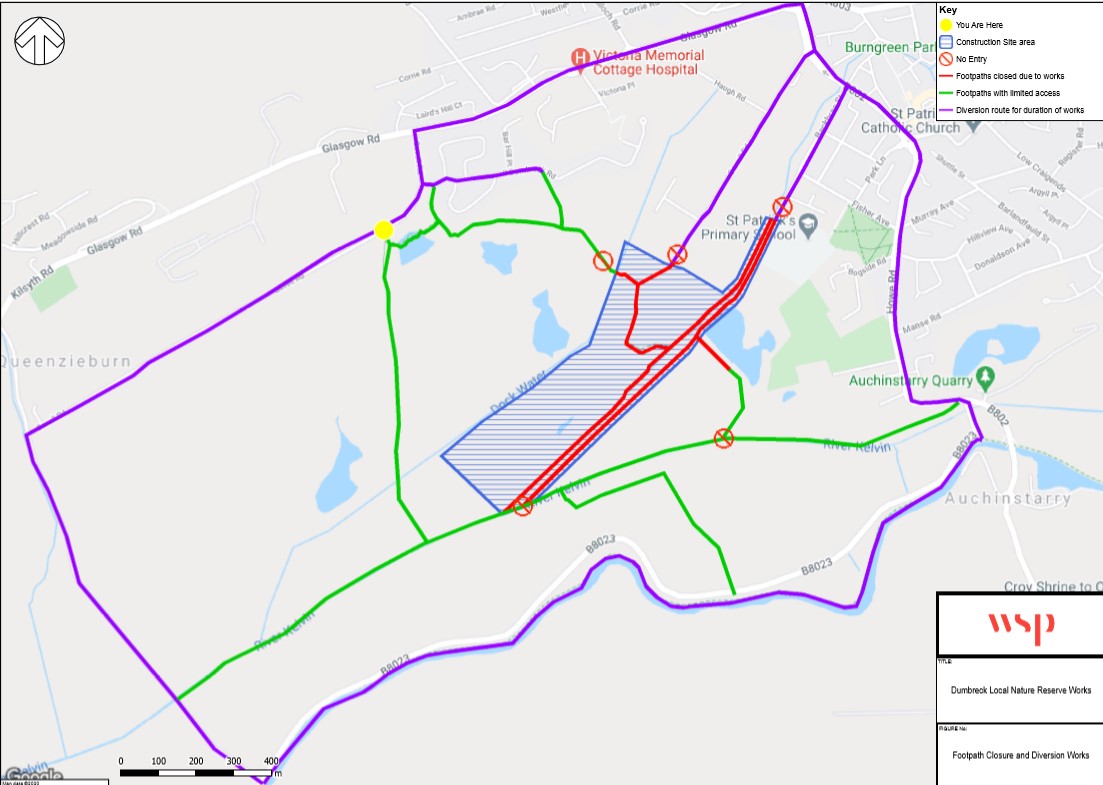 Address
Auchinvole Crescent
Kilsyth
G65 9LU
United Kingdom
Phone number
01236 632838
Thank you for your feedback