As part of our Country Parks for the Future program, there is an opportunity to create exciting artwork which is fun for people of all ages and abilities. These pieces of artwork will be commissioned as different parts of the park are refreshed and over time will link together to form an art park trail.
Remembering Together
The second proposed art park installation will be created as part of the national Remembering Together program which will create a Covid memorial in each Scottish local authority area.
Working with representatives from groups most affected by the pandemic, an artist collaboration has been working to co-create possible designs for an artwork during 2022.
Working in partnership with Greenspace Scotland, we are now developing plans for the creation of the memorial. The finished piece is likely to be installed on-site in 2023.
There's more information on this exciting project on the Remembering Together page.
Rainbow Pavillion
The first artistic intervention installed in the park was the Rainbow Shelter, a large outdoor structure designed to host school groups outdoors. The project was prioritised in order to provide space for outdoor education during the period when the Covid-19 pandemic restrictions were at their tightest.
The Rainbow Pavillion contains transparent panels created by an artist from the screens of old phones and laptops donated by the public. Light refracted through the patchwork panes forms ever-changing patterns on the floor and walls of the pavilion echoing the movement of the water on the adjacent loch.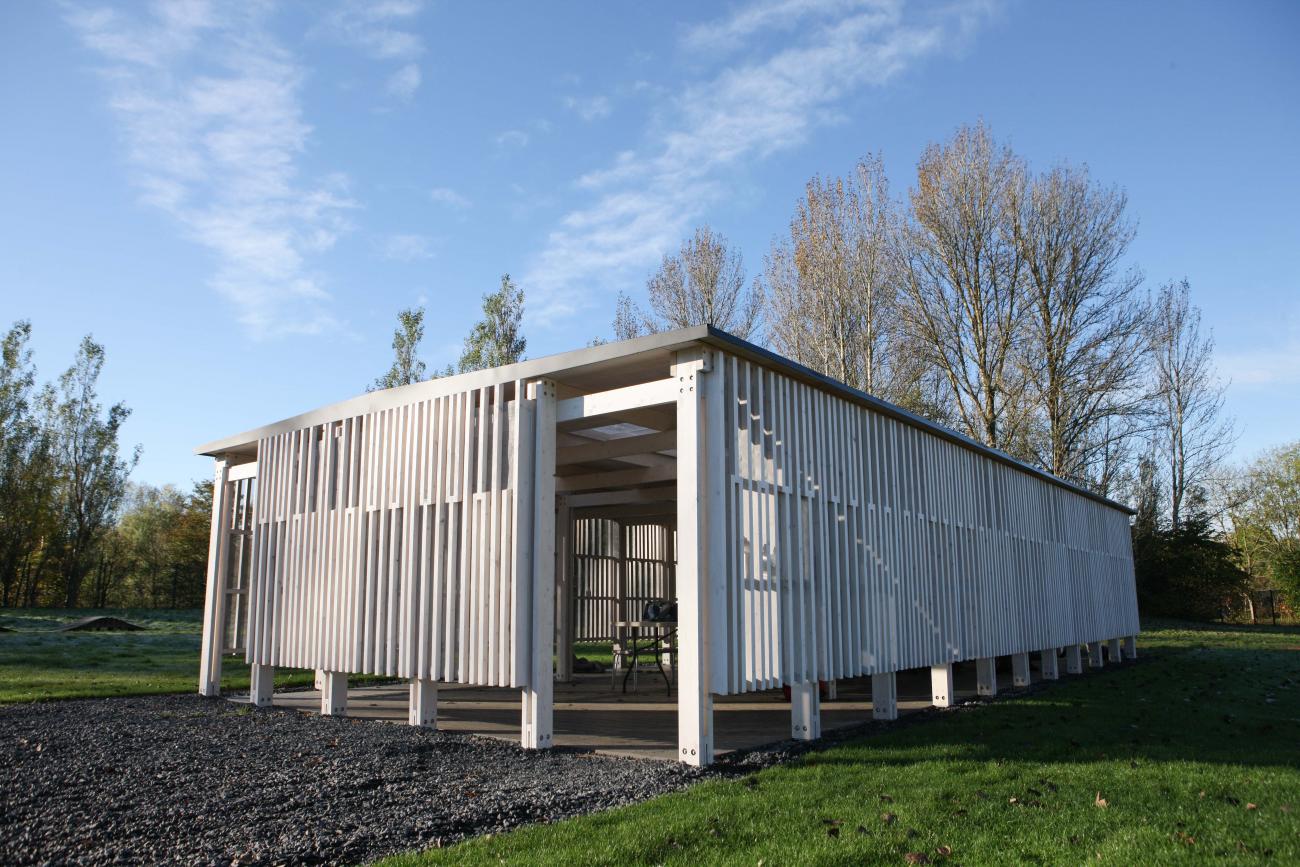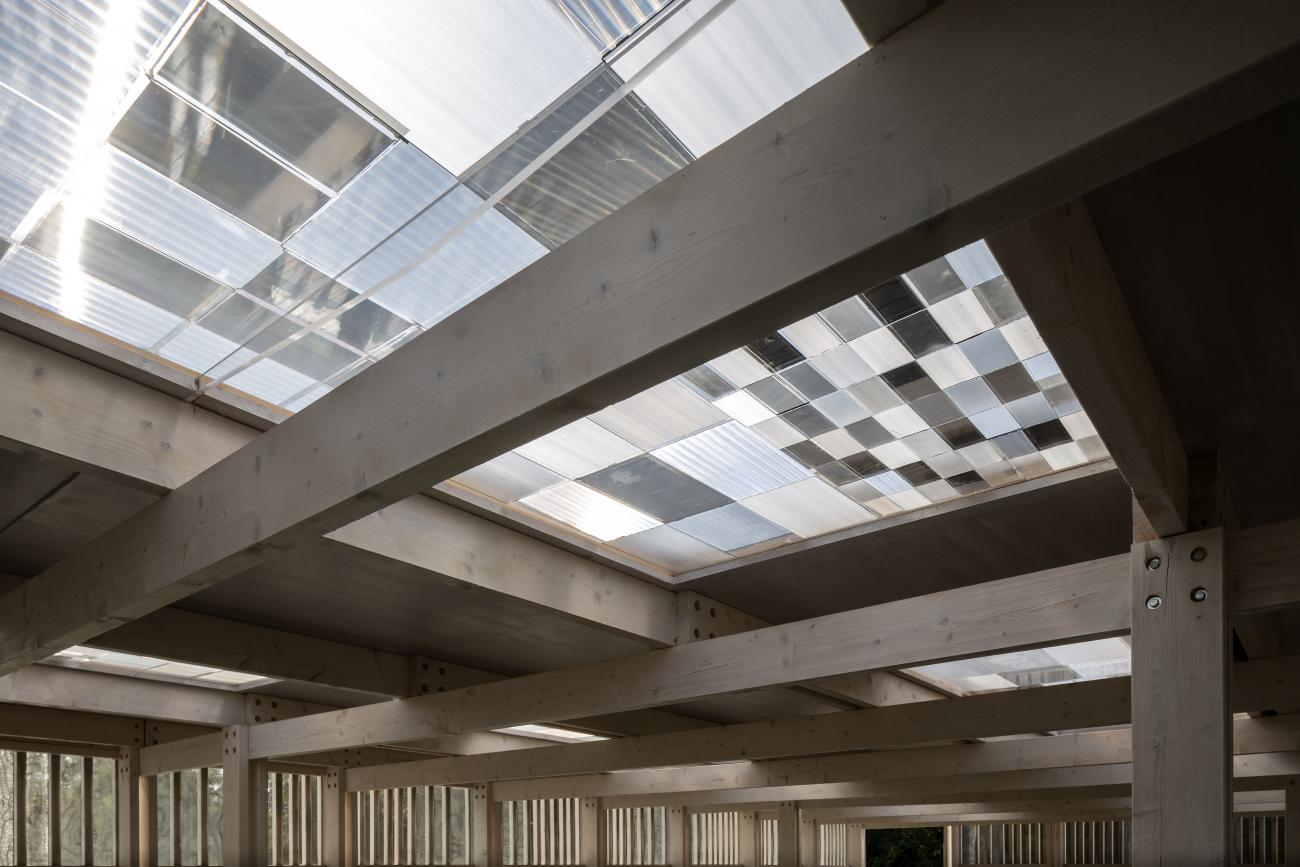 The Artists in Residence initiative is part of our plan to create an art park within Strathclyde Country Park, with a trail linking pieces of artwork and features, and artistic interventions in our other country parks at Palacerigg and Drumpellier.
The two artists in residence for 2023 are Gill White and Kathryn Hanna. Gill is a multidisciplinary artist working in art, design, and film. Her public art and participatory art projects actively encourage spending time in nature, exploring the great outdoors by celebrating what makes a place unique.
Kathryn is a sculptor and socially-engaged artist who aims to make the arts accessible to all. She creates sculptures and art installations using a variety of modern and traditional techniques including casting, laser cutting, woodwork, metalwork, stone masonry and letter cutting.
Art in the park workshops
A series of free art workshops will launch a new initiative to encourage more people to enjoy the health and wellbeing benefits of being outdoors. During summer and autumn the artists in residence will use the nature and biodiversity of our country parks to inspire schools, community groups and visitors to create their own artwork.
Workshops will offer participants of all ages the chance to learn artistic skills through activities inspired by the parks and their natural surroundings.
Email greenspaceprojects@northlan.gov.uk if you would like us to provide a workshop for a local community group.