Coming soon - Strathclyde Cycle-Fest free event
Thanks to EventScotland, Cycling Scotland and the Community Cycling Fund, Greenspace Projects have received funding to host 'Strathclyde Cycle-Fest' from Friday 26 May to Sunday 28 May.
Strathclyde Country Park will play host to a fantastic variety of cycle-based fun activities across our new cycle facilities led by the likes of Socialtrack, Clydesdale Colts, Getting Better Together and Scottish Cycling, as we look forward to the 2023 UCI Cycling World Championships in Glasgow. #POWEROFTHEBIKE
As part of the Strathclyde Park masterplan, the greenspace projects team have worked alongside stakeholders and the local community to improve a currently underused entrance to the park in the Bellshill area.
The new Bellshill Gateway now includes: 
cycling and wheeled sports facilities 

natural play  

nature trail 

biodiversity enhancements 

improved path links to Strathclyde Loch 

new car park now in progress - to be delivered early 2023
Construction began in July and the site was first open to the public in October 2022. For more information, email: greenspaceprojects@northlan.gov.uk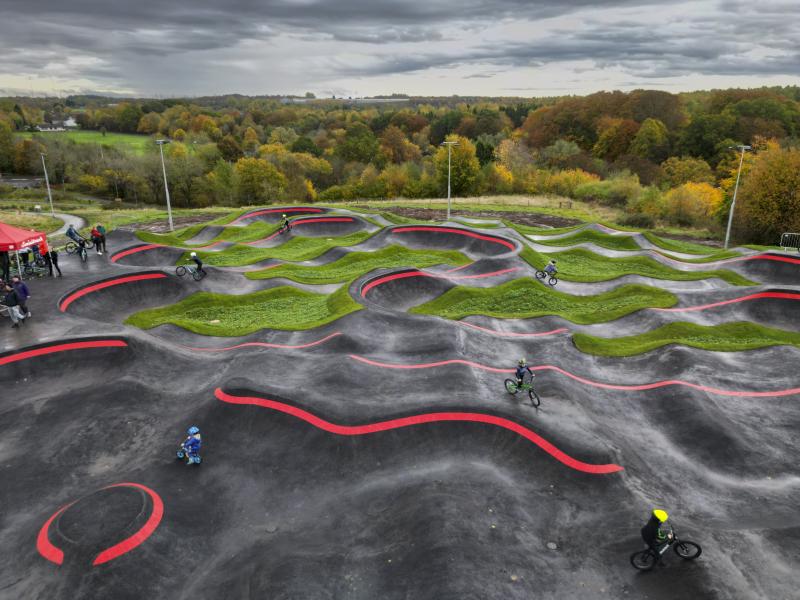 New pumptrack and jump-line
The pump track, beginners' pump park, a jump line have sports lighting to support use on winter evenings.
There is also a Trials area and Mountain bike skills loop as well as two mountain bike trails in the woodland just across from the South Calder river.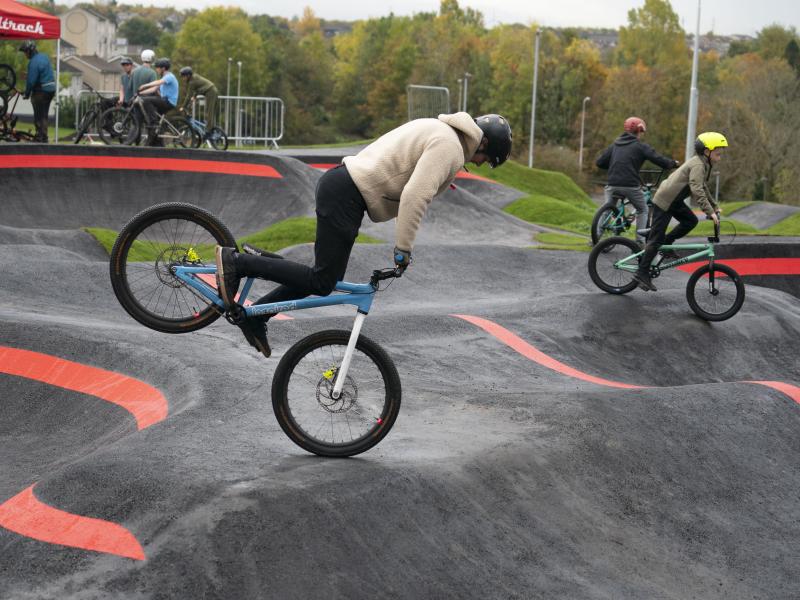 The natural play trail includes a fun range of equipment laid out for adventurous play which takes advantage of the natural slopes on the site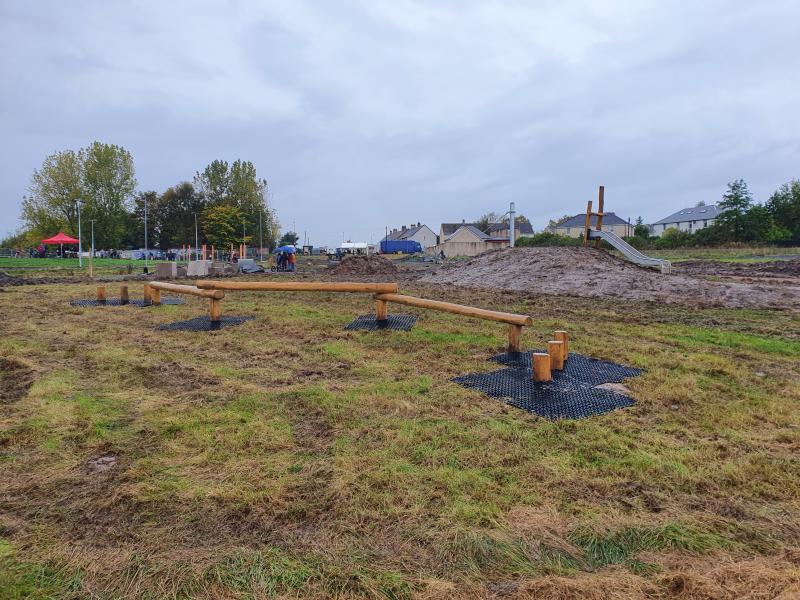 The nature trail starts at the gateway site, crossing the South Calder river and taking in the woodland and grassland habitats of Strathclyde Park.
A fun, family walk which will take around 30 minutes to 1 hour to complete, with interactive interpretation of the wildlife that calls Strathclyde Park home.
Why not try our Nature Trail Activity Pack as you make your way around.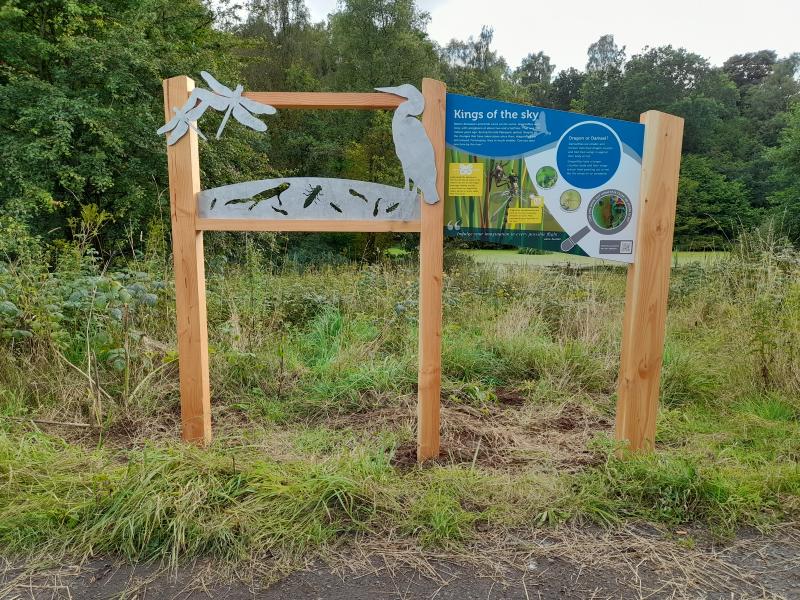 Biodiversity enhancements
Youth climate change ambassadors have planted a small woodland and this, alongside hedgerow creation and improvement of the wildflower meadow helps ensure the project overall will improve the area for wildlife. 
Improved path links to Strathclyde loch
Path routes from Bellshill to the lochside area of Strathclyde Country Park have been upgraded, whether you prefer a riverside amble along the South Calder, or cycling on the Greenlink active travel route. New signage and waymarking has also been installed to help you keep your bearings.
New car park coming early 2023
Active travel links to the site are good and visitors will be encouraged to walk and cycle. However, for those who require it, a car park including disabled parking will be created at the gateway site off the A721 Motherwell Road, to minimise impact on surrounding residential streets.
We are delighted that Sport Scotland granted us £100,000 of funding to help develop the cycling facilities at Bellshill.
The cycling facilities fund has been made possible through a £4million commitment of capital funding from the Scottish Government and £4million of National Lottery funding from Sportscotland. This significant investment in infrastructure is being delivered through a partnership between Scottish Cycling and Sportscotland to ensure projects can have a lasting impact.
The sports lighting for this project has been part-funded by the UK Government through the UK Shared Prosperity Fund. The UK Shared Prosperity Fund is a central pillar of the UK government's Levelling Up agenda and provides £2.6 billion of funding for local investment by March 2025. The Fund aims to improve pride in place and increase life chances across the UK investing in communities and place, supporting local business, and people and skills.