Survey update
The Draft Town Vision survey is now closed. Thank you for sharing your views.
Local people, communities and businesses are at the heart of the ambitious vision and regeneration plans that will radically change the landscape of Cumbernauld town centre and how it operates.
The town centre will become a vibrant, mixed-use, welcoming, safe and resilient place where people are supported at all stages of their lives, where they can live and socialise and where businesses can thrive.
An application has now been made by a member of the public to Historic Environment Scotland (HES) to assess Cumbernauld town centre for listing.
Although this is a preliminary consultation that is open for comment until 12 June 2022, if a decision is made to list the town centre, then it may be difficult to progress with the draft vision plans for Cumbernauld.
Draft Town Vision survey
We're encouraging anyone with an interest in the future of Cumbernauld town centre to share their views in our draft town vision survey.
When you finish the survey a new window will open inviting you to complete Historic Environment Scotland's questionnaire.
Historic Environment Scotland questionnaire
Residents, businesses, community groups and partners are asked to complete the pre-consultation questionnaire to provide their views. 
Our proposals for Cumbernauld
Central to the draft vision proposals is the creation of a multi-purpose town hub which will become the lifeblood of communities and be a constant in people's lives. The town hub will provide a range of services including education, leisure, public services, commercial opportunities and flexible workspaces, bringing communities closer in one central area.
We have created some initial space concept design visuals as a way of exploring what the revitalised town centre could look like. These concepts are only illustrative so you can get a feel for what a mixed-use neighbourhood could look like on land size available within the town centre and what it could entail. But remember that any final proposals will be subject to extensive consultation with the people who will use the town centre. We believe that the future of Cumbernauld town centre should be shaped by the people who will use and rely on it.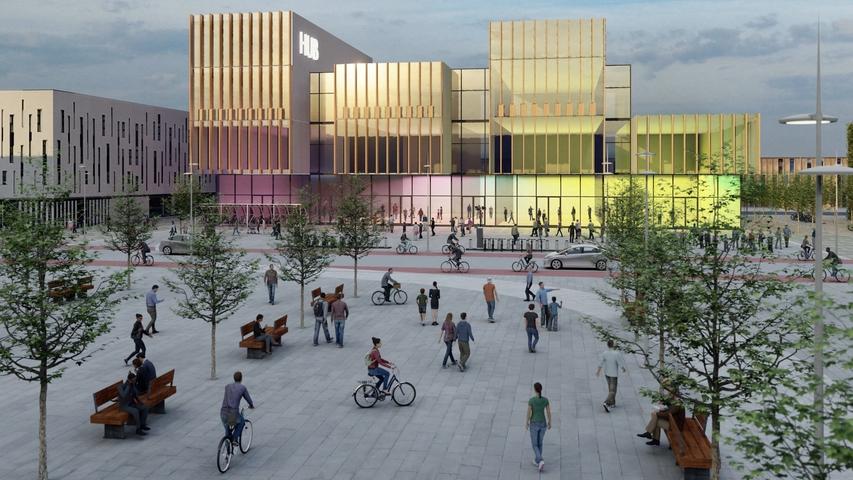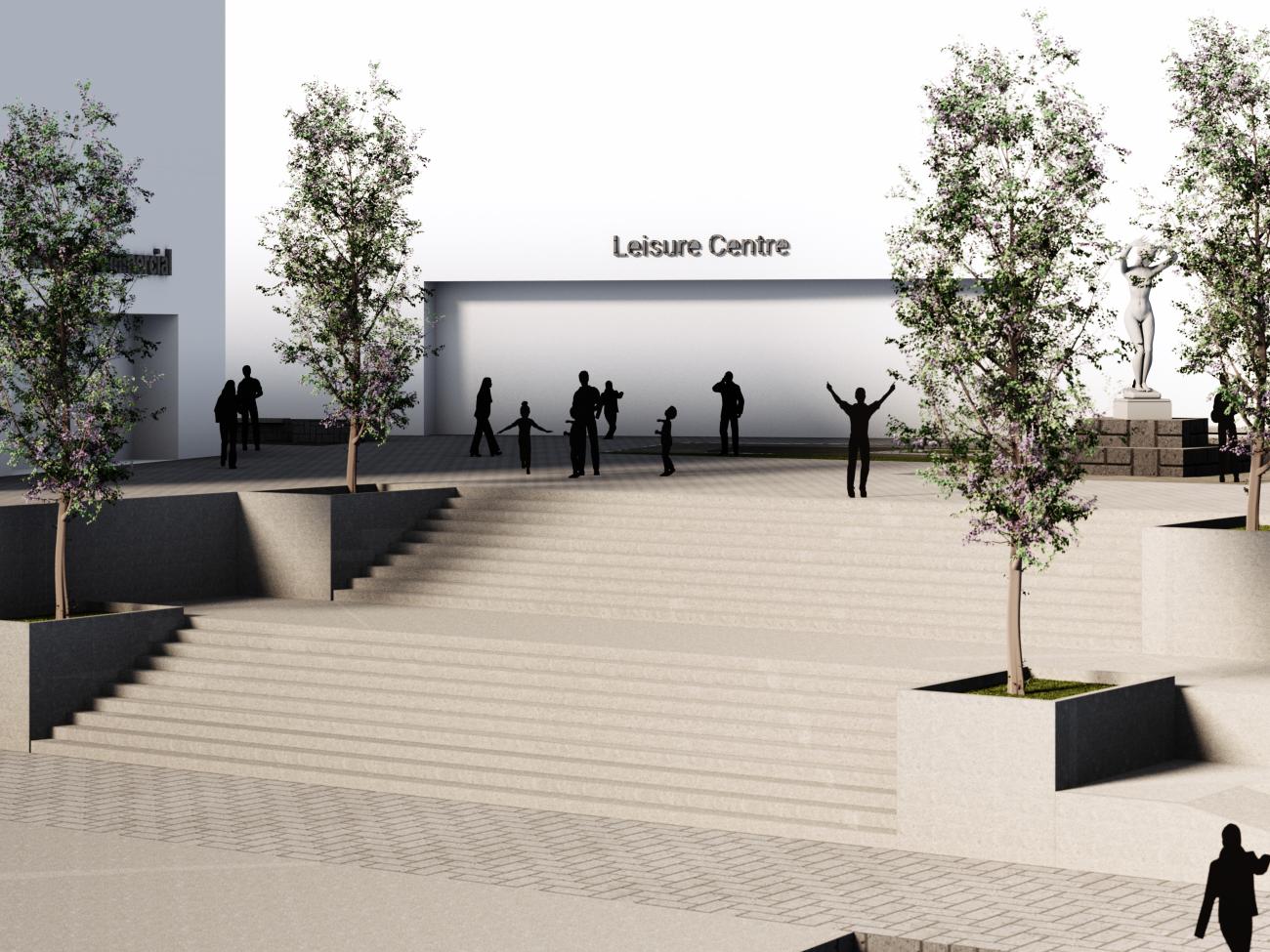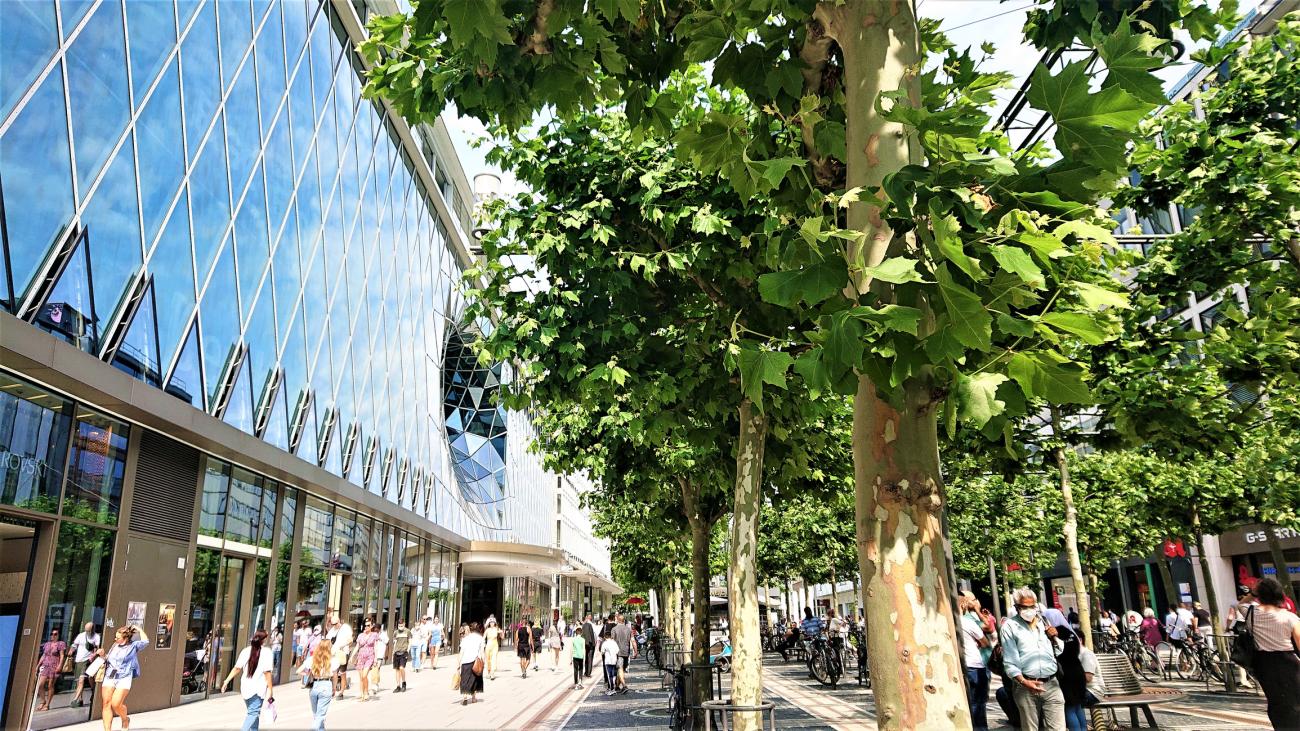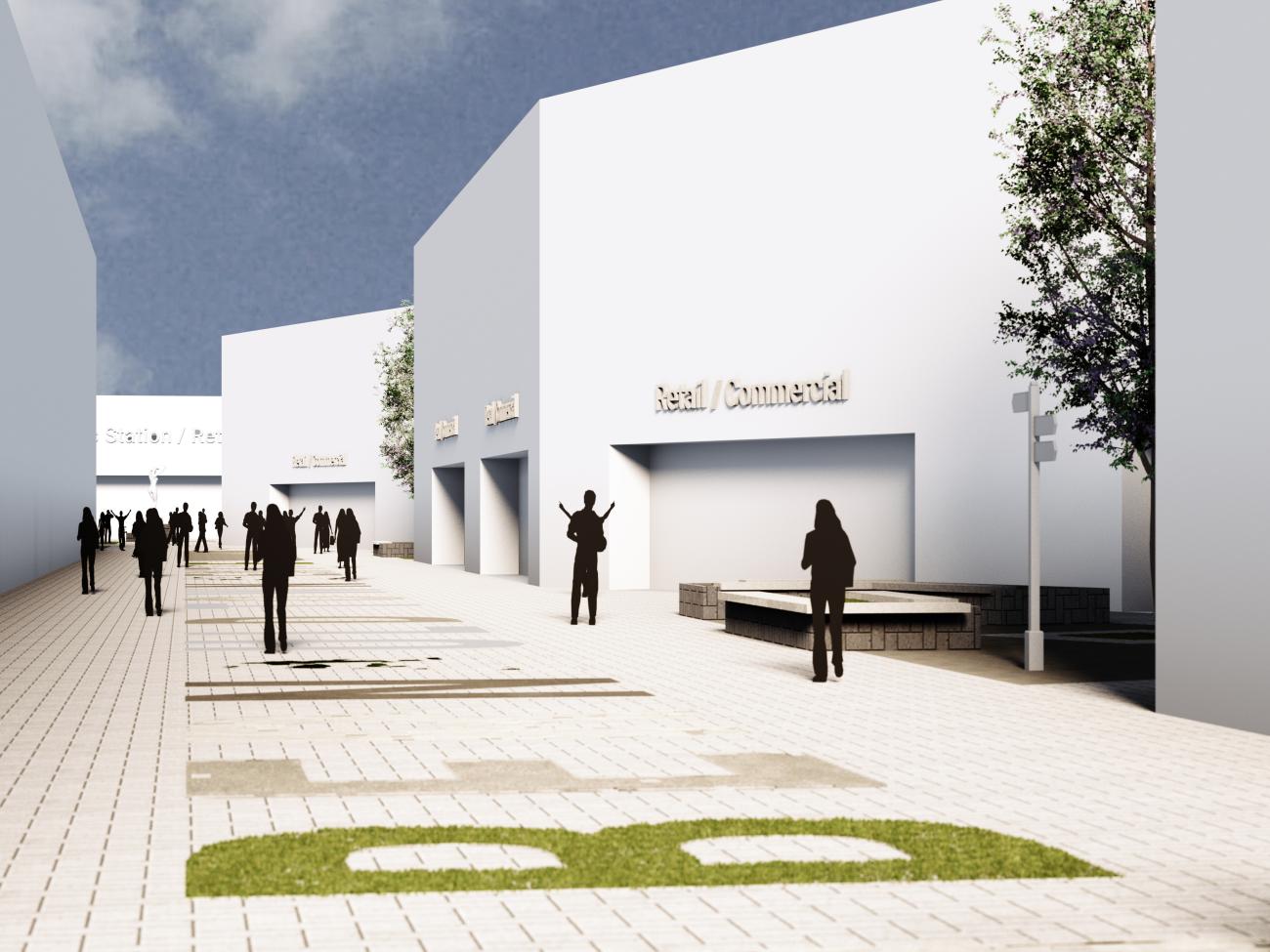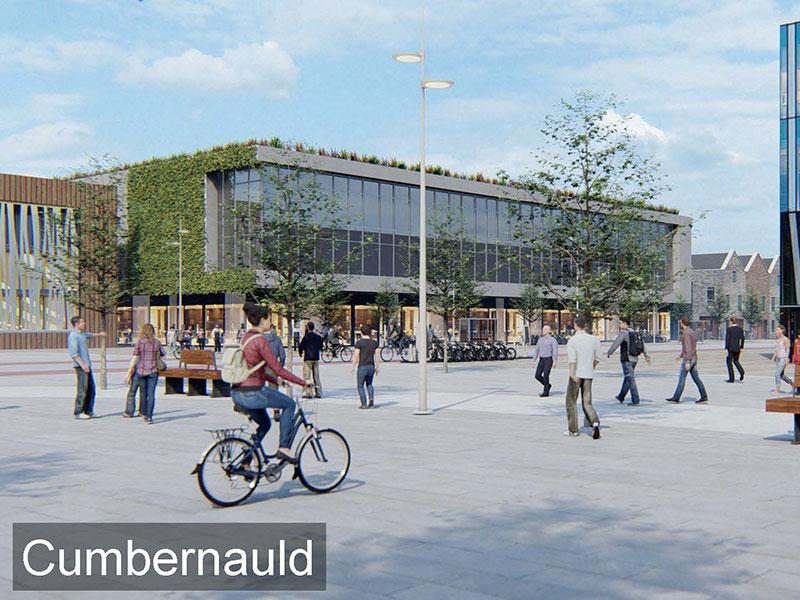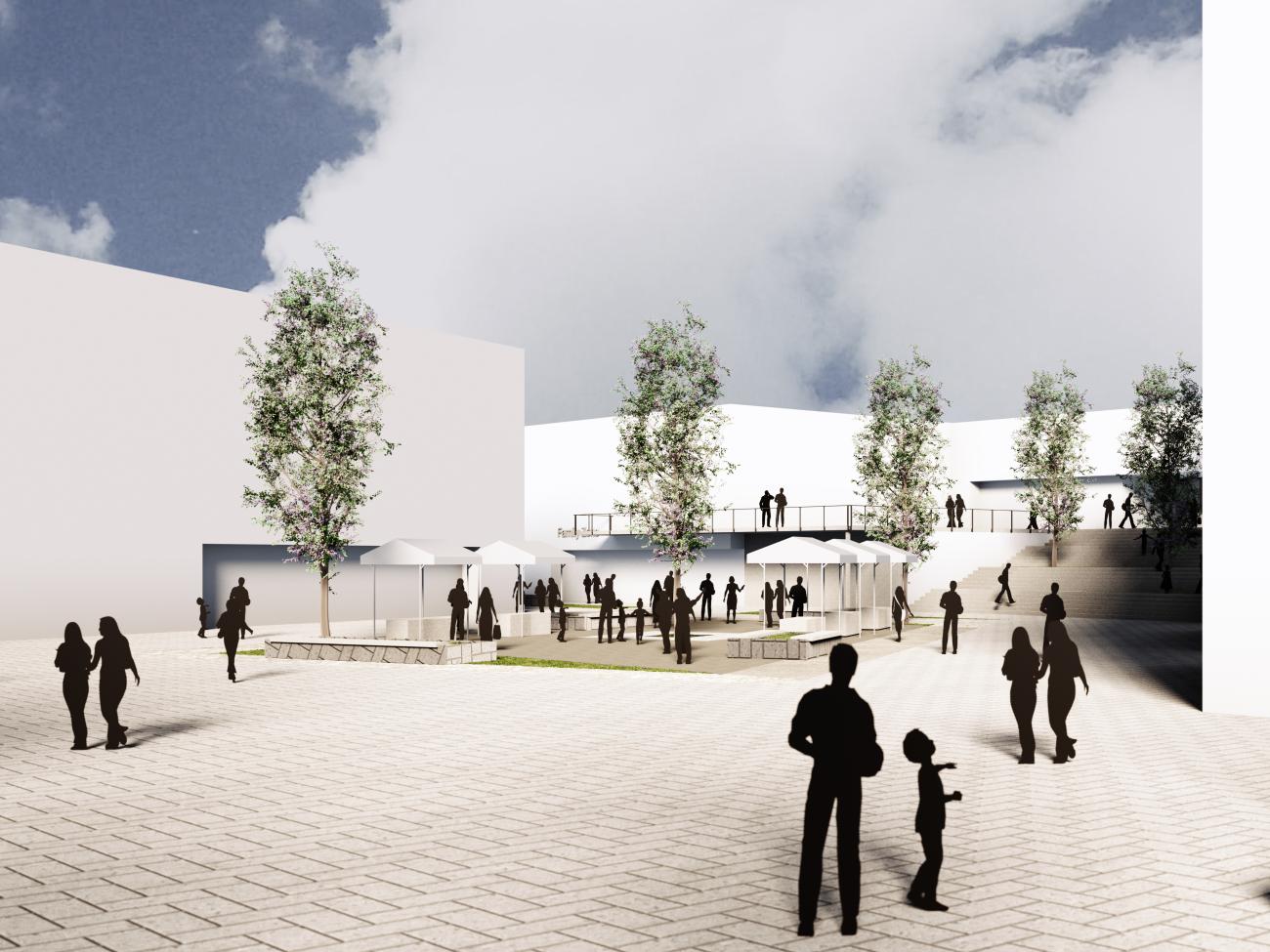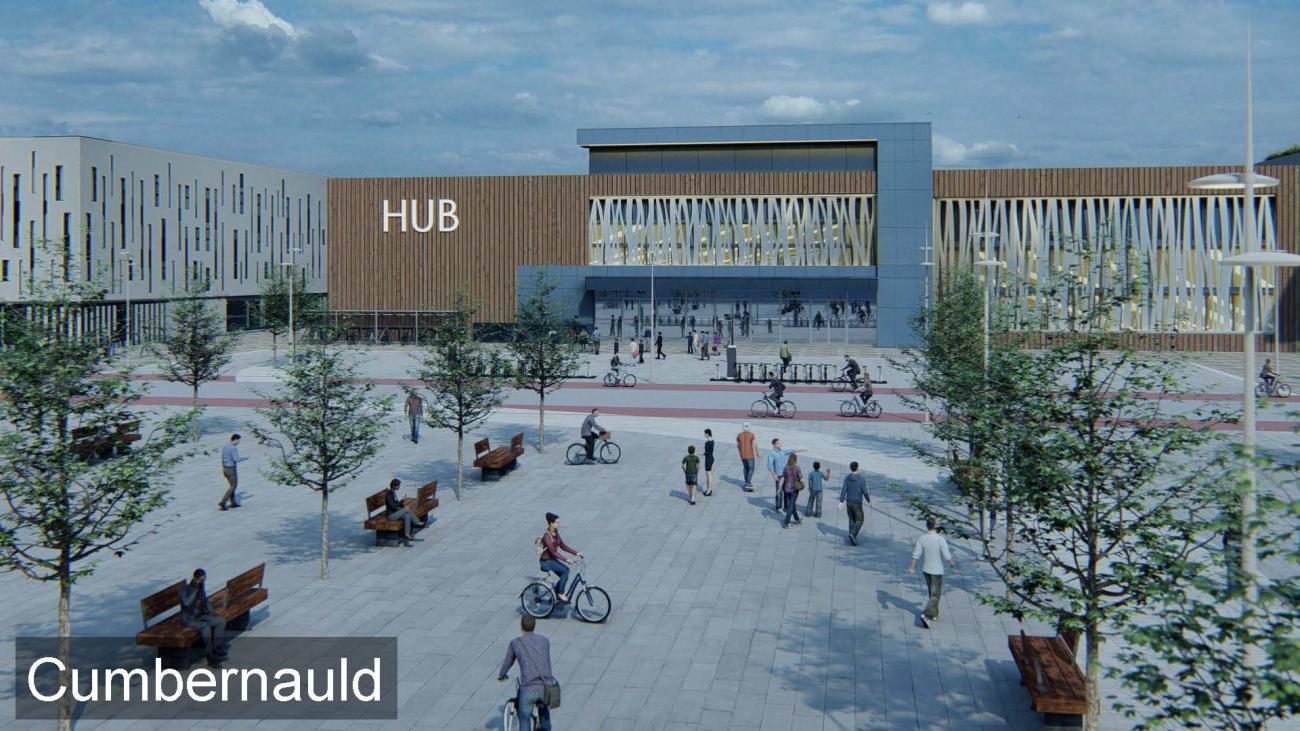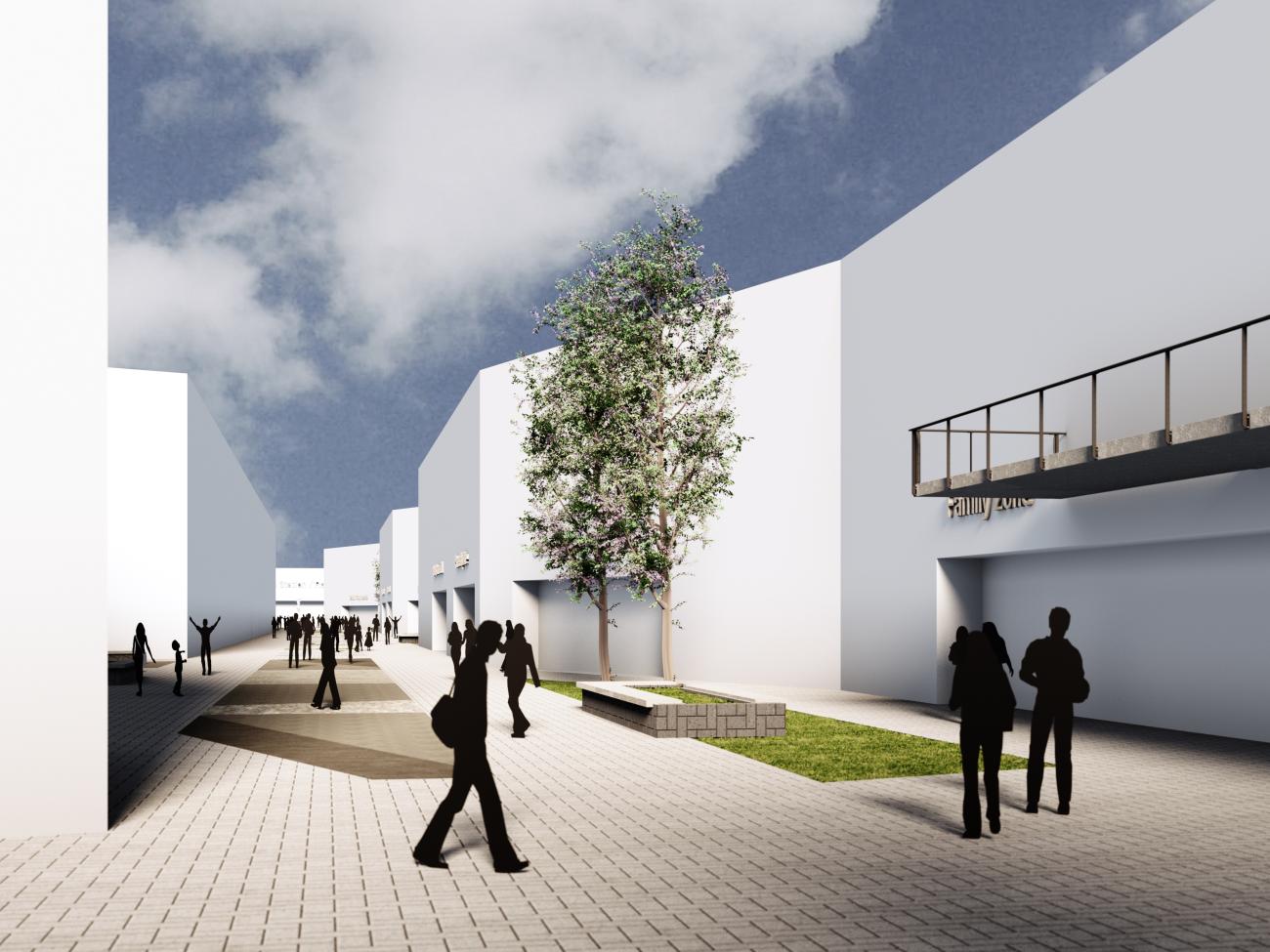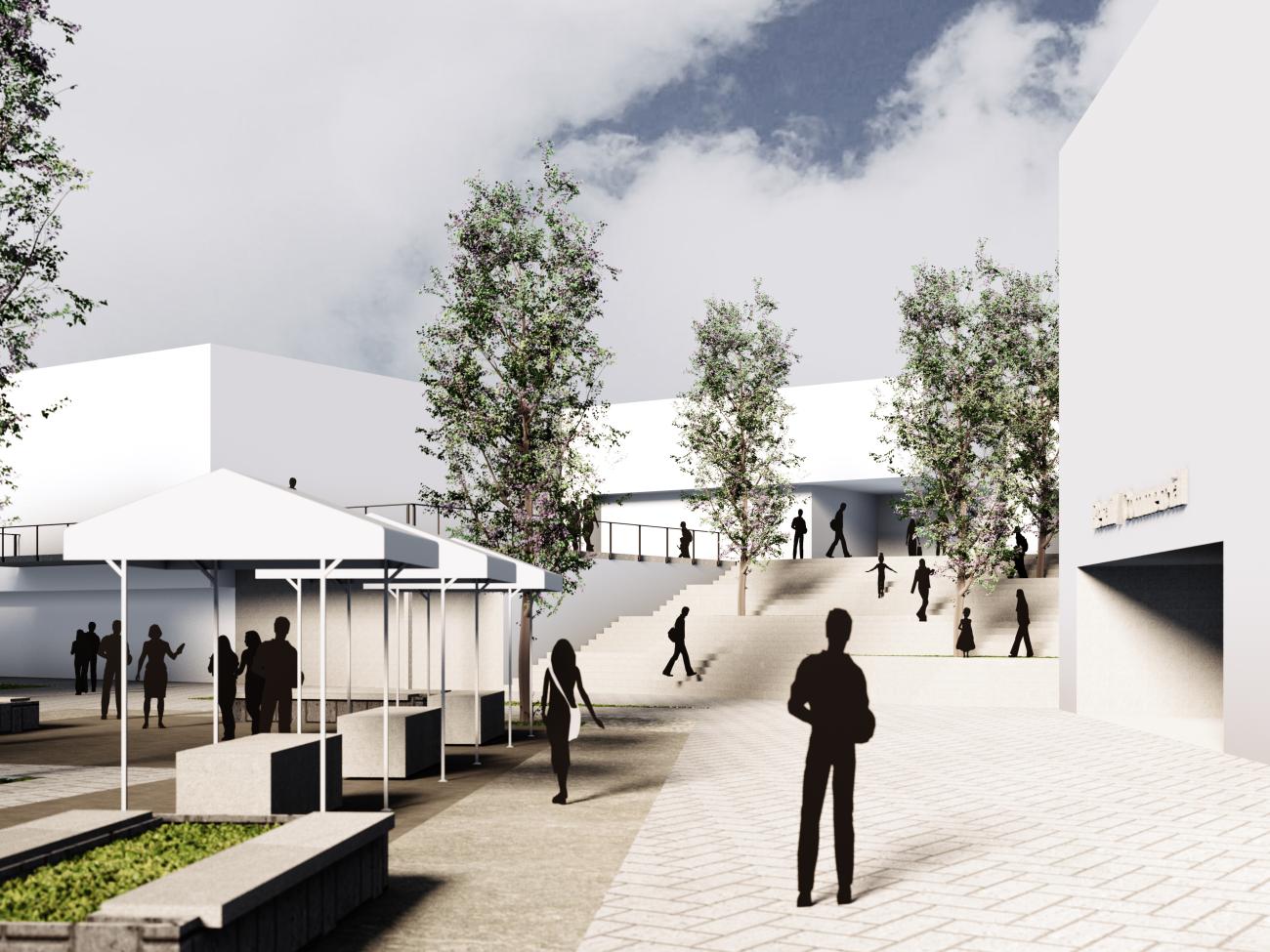 The council has agreed a deal in principle to purchase The Centre Cumbernauld as a first step towards realising the vision for Cumbernauld town centre. While the building represented the future in the 1960s, it is clear that it does not fit with residents' vision of what they need from a modern town centre. The structure has been through significant changes over the years since it was originally built in 1963-67.
The council is committed to ensuring that Cumbernauld – and all the towns in North Lanarkshire – is a vibrant, living town and our overall investment in town centres, hundreds of millions of pounds, is about ensuring a sustainable future.