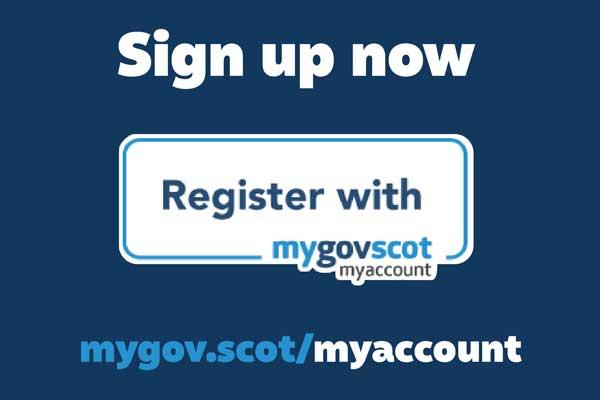 Register for myaccount to access council services online.
What is myaccount?
myaccount is a simple, secure way to access a range of Scottish public services online using just one username and password. Provided by the Improvement Service and funded by Scottish government, it is completely free and entirely voluntary.
This site was launched in April 2014 and is regularly being updated as and when new service providers (from Scottish public sector organisations) choose to deliver online services.
myaccount is designed to work nationwide - giving public sector organisations across Scotland a shared, secure method of verifying who you are online. You can search for participating public services in your local area and nationwide accessing the services.
How does it work?
When you first register for a myaccount, you will be asked to create a unique username and create your own secure password. In some cases you will be provided with a one-time use password to sign in for the first time. If you have been sent a one-time use password, you sign in using these details for the first time, you'll then be able to create your own secure password for future access. You can then use your username and your secure password to Sign-In to access a growing number of public sector services across Scotland. The myaccount service is provided exclusively to individuals who are at least 12 years of age.
In time, you will be able to use myaccount to update your official records, pay council tax and request permits so it's important that the organisations, whose service you access are able to confirm you are who you say you are.
When you sign up to use a new service on myaccount, the data fields to be shared with the service provider are shown on screen before you access the service. That way, you know exactly which details of your own data will be shared to access that service. This helps to ensure your account belongs to you and only you.