Pupils are able to order food from the school cash cafeteria from 2pm on the previous day, through until 9.30am on the day the food is required.
If you are entitled to a free school meal then a daily credit of £3.15 will be added and you can order your mid-morning snack or lunch items using the app.
It's easy to check what you've ordered in the app. You will see all your meal choices along with your unique order number, so when it's time to collect your food all you need to do is turn up and show your order number. The app will tell you what collection point to pick up your food from.
Pre-ordered school meals let kitchen staff know exactly what meals need to be prepared. This will mean pupils get the meal they want and food waste will be reduced.
Cash can still be taken in a high school, however the aim is for as many parents as possible to sign up to online payments and for pupils to download and use the app.
Getting started - download the app
You can download the app by scanning the relevant QR code for your phone, or by searching 'Fusion Mobile' on your app store.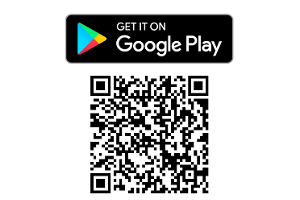 Next steps
After you have downloaded the app, you will need to create an account that can be used to pre-order your food. On the login page, tap on the Sign-up option.
Next, insert your on-boarding code. For those schools on the promotion, you will receive a Group Call text sent to your parent/carer or to your own GLOW email just before the go-live date. If you miss this then ask the school office for your on-boarding code.
Now, enter the e-mail address that you want to use for your account. Enter a password and choose a security question, providing an answer that you will remember (you'll need this if you ever forget your password).
Tap on the register option and you'll receive an activation email shortly after. Follow the instructions in the e-mail to complete your registration.
Once activated, you can log in to the app and start placing orders!
Benefits of the app
These include a speedier service - reduced queues at break or lunchtimes as well as taking away the need for handling cash. It also helps cut down on food waste and students can keep track of their diet which is becoming incredibly important to young people.