Closed environment consultations
Contents
Climate Plan ACT2030 - Take the survey
We have launched our draft Climate Plan ACT2030. Your views will help to develop it further.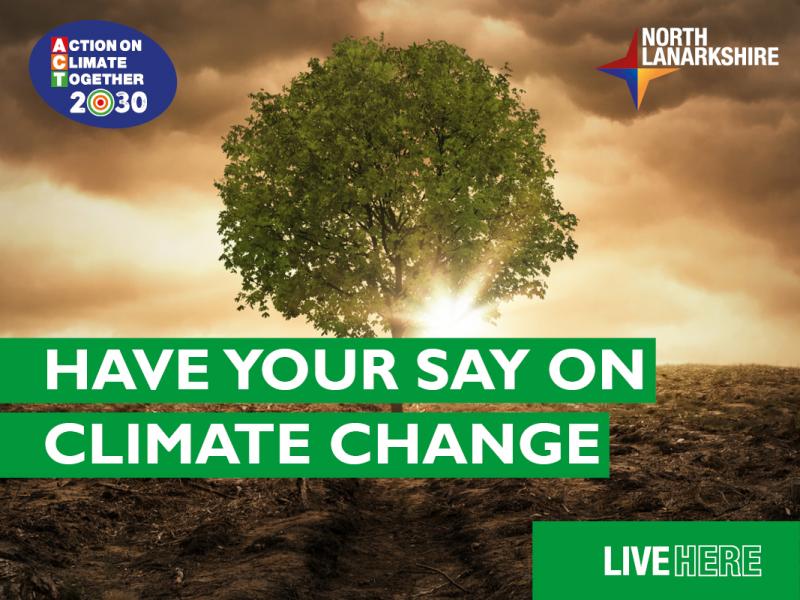 In 2019, we declared a Climate Emergency and set a target of Net Zero for North Lanarkshire by 2030. Tackling and preventing further climate change is increasingly important to us all. As a public sector body, the council has an important role in the reduction of greenhouse gases in North Lanarkshire as well as making sure we are climate-ready and act sustainably.

The draft Climate Plan ACT2030 has been created in response to the current climate emergency and it shows our commitment to meet its target. The document provides information on the current progress with detailed action plans yet to be developed. 

We are keen to hear your views on the draft, as this will help us to develop the plan further. 
Please note - this survey is now closed.
Climate Plan ACT2030
Accessibility
This file may not be suitable for users of assistive technology. Please contact us to request an accessible format.
Climate Plan summary version